When Nicole Hennessy was younger, a manager sat her down for a conversation and changed the entire trajectory of her work life and career. Ever since then, she has been passionate about making an impact on the lives and experiences of young people. At Woolworths she has the opportunity to make a difference.
I always wanted to work for Woolworths and applied there at the same time that I also applied to KFC [at the start of her career]. The universe obviously had plans for me to join Woolies later though, because KFC offered me a job on the spot.
Listening to Advice Just Might Change Your Life
For Nicole, working at KFC, "was a job to get me through university until I could start my career as a Graphic Designer - well that didn't really go to plan!"
With core values of honesty and transparency, Nicole gave her manager six months notice before she wanted to leave for a Graphic Design internship.
"I'd never envisioned retail being a long-term career, but my Area Manager sat down with me to have a career conversation. It was one of the most impactful conversations of my life."
Nicole's manager told her she had the potential and skillset to go further in the company, and that she should apply for KFC's Graduate Program.
That conversation had a huge lasting impact on me. It instantly changed the course of my career, opened up opportunities, and would be the driving force for why I wanted to build a career in Culture and People. I want to be a part of changing people's lives and careers
Then followed 13 successful years at KFC, where Nicole was a Restaurant Manager running her own store by age 21. She completed the Graduate Program, took roles in Finance, Internal Communications, CSR, and a series of Culture and People Partnering roles, and spent a year of that in Dallas, Texas.
"I left KFC and joined Woolworths to specifically step into a more tailored Culture and People role, focussing on helping people with their careers and helping leaders make great decisions about people's careers."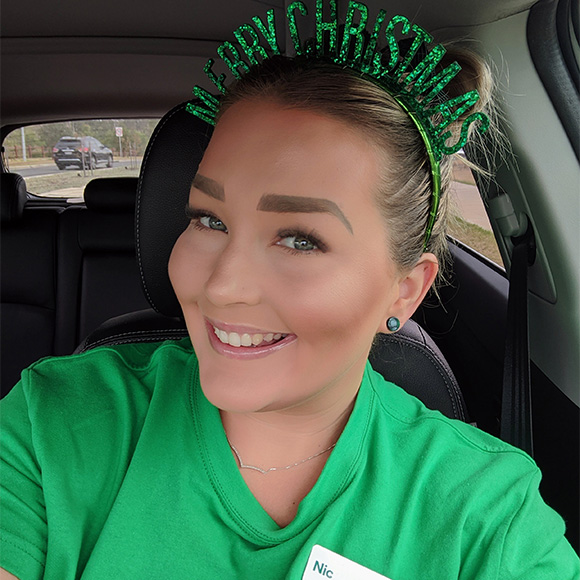 How to Shape Your Career
Nicole deliberately took steps to move from frontline retail positions to take on corporate opportunities. Her tips for how to successfully transition apply to anyone wanting to deliberately shape their career.
Have a plan. "Have a plan and make sure everyone around you knows about it, because if they don't know about it, they can't support you. If you're waiting for someone else to make the plan for you, it's not going to happen."
Be open minded. "It's not always linear to get from A to B. You might have aspirations to come into the support office, and you might have to take a few lateral roles to get there, or work on a specific skill set."
Say yes more often. "You never know where it might lead. I've always been pretty open to saying yes – I moved to the US six weeks after a casual chat about the opportunity." She also said yes to taking a full time position at KFC instead of her Graphic Design internship. "I literally had no idea where that role might lead."
Think outside of your current role. "I often take on projects that aren't part of my current job but use my skills and passion to help me gain critical experiences." Nicole has recently been part of Woolworth's COVID-19 emergency management plan project as the Communications Lead.
Living Her Passion
Nicole was excited to join Woolworths because, "I've always known that I wanted to be in the Culture, People and Change space in a company with a lot of opportunities." Woolworths offered her the perfect role when she began there - Customer and Culture Leadership Partner, doing coaching, training and mentoring for operational teams.
At such a large company there is the ability to have a really big impact on lots of young Australians. In my own experience, all it took was one person sitting down and talking to me to change the whole trajectory of my career. It just takes one person to say I believe in you, and I wanted to do that for as many people as I could.
Nicole loves connecting with people, amplifying their stories and learning from everyone.
"I'm just really interested in humans. They're fascinating! I'm passionate about helping people understand that everyone has a unique story and we can all learn from other peoples' stories. That was one of my motivations for starting the podcast we've just launched at Woolworths – helping people tell their stories and raising up voices that we may not have heard before."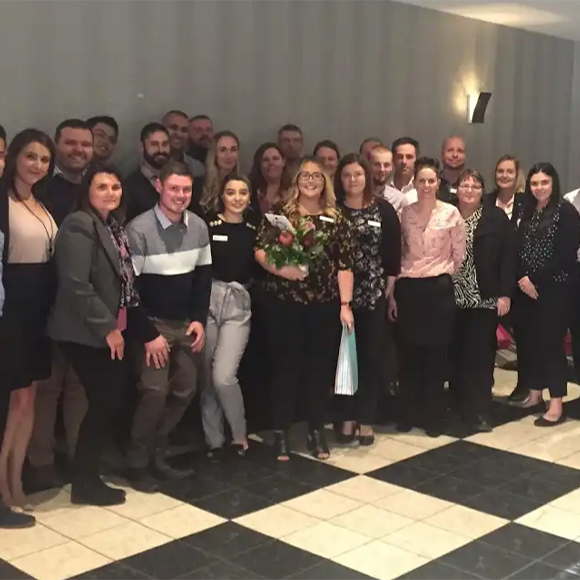 Being Authentic
Nicole identifies as a Bisexual woman, and says,
"I came out when I was working at KFC. It was the most accepting and loving culture, even if there wasn't necessarily an outward LGBTQ+ message. When I was thinking about moving to another company that was something I wasn't willing to sacrifice. I wouldn't even apply for jobs with companies that didn't have an outwardly inclusive culture."
She says that that did limit her options a bit, and she did a lot of research into potential companies. Woolworths have been on a cultural transformation journey. They told Nicole, "We want people to help us on that journey. My role was going to be helping to build that culture."
At Woolworths, Nicole is on the Proud Committee – their LGBTQ+ Network. She has also launched a podcast for Woolworths called LGBTQ+ - Let's Get Behind the Questions, with her co-host. It covers issues, support, allyship and how to bring it to life in the real world. "We want everyone to be included in the LGBTQ+ community. We need allyship from all!"
To someone wanting to work in a Pride-friendly workplace, she suggests looking for an active LGBTQ+ network. At Woolworths people wear Proud pins and, "That symbolic acceptance makes you feel more relaxed and like you can be yourself."
Beyond this, Nicole says culturally, "If I can't have a joke with people, relate to them on a personal level and chat to them about the weekend or their life, then it's not for me."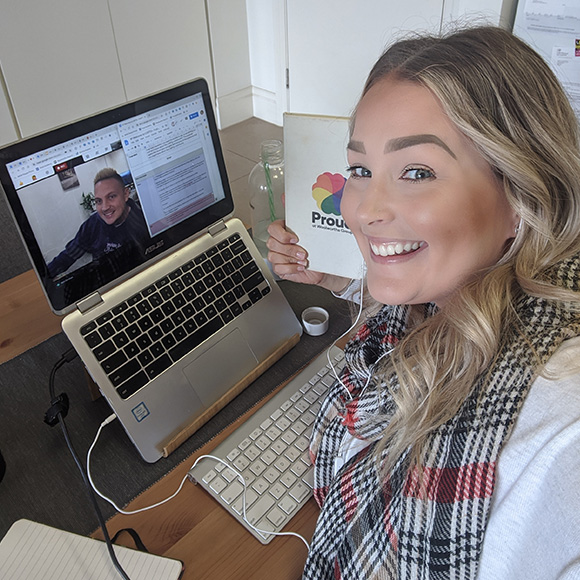 Subscribe to our fortnightly Women at Work email to find out about new stories, events and career building resources
---
About the author
WORK180
---
To help women find a workplace that will work for them, we prescreen employers on flexible working, pay equity, paid parental leave, and more. Find your next role on the WORK180 job board.
---